The Nissan Pathfinder is a crossover SUV that offers sturdy off-road and hauling capabilities. It's family-friendly, thanks to three rows of seating, a plethora of convenience features and impressive fuel efficiency.
Used Nissan Pathfinder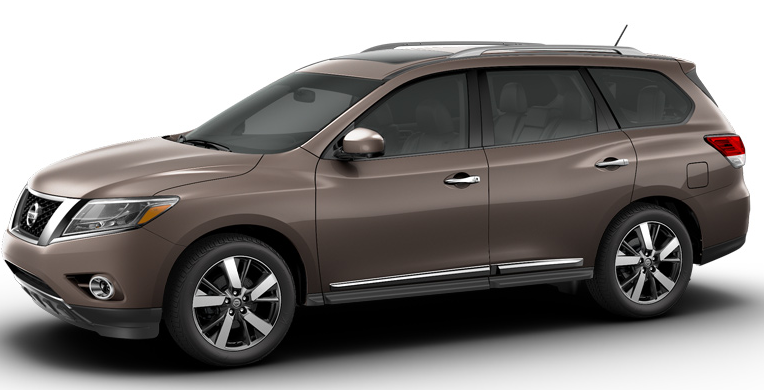 The 2013 Nissan Pathfinder established a dramatically different Pathfinder. Its former truck-based construction was replaced with a car-based design, creating a roomier cabin and much improved fuel economy. Drivers can choose between front- or all-wheel drive. This Pathfinder is powered by a 260-horsepower, 3.5-liter V6 engine and a continuously variable transmission. It tows up to 5,000 pounds. The 4th generation Nissan Pathfinder's interior is constructed with quality materials and treats passengers to plenty of intuitive features, including a new Advanced Drive Assist Display. The tidy, easy-to-use controls means drivers won't be overwhelmed by the long list of convenience features. Seven passengers can spread out in the fourth generation Pathfinder. Overall, the latest Pathfinder is easy to handle. Its on-road performance is smooth and comfortable. In terms of fuel efficiency, it's easy on the wallet.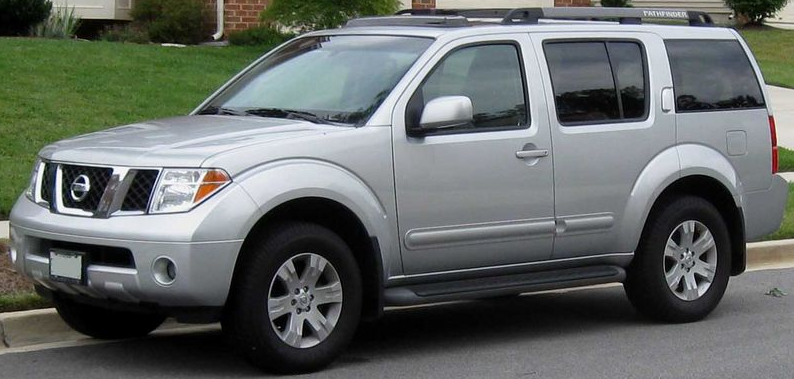 This unique generation of Pathfinder was built on a truck-based frame. As a result, it was a heavy-duty vehicle that, when properly-equipped, could tow up to 7,000 pounds. In 2005, the standard engine was a 4.0-liter V6. In 2008, a more powerful 5.6-liter V8 became an option. Rear-wheel drive was standard, but buyers could opt for four-wheel drive. Inside, four adults can spread comfortably over the first two rows. The third row of seating is kid-friendly. All passengers will be able to enjoy convenience features – like power windows – and safety features, including four-wheel anti-lock brakes. Cargo capacity can be maximized to an impressive 79 cubic feet. This generation offered a trim aimed at the most rugged drivers – the SE Off Road 4×4. Available from 2005 until 2010, it was equipped with skid plates Bilstein shocks, special tires, hill descent control, and hill start assist. Overall, all of the trims from this generation were built with power and towing capacity in mind.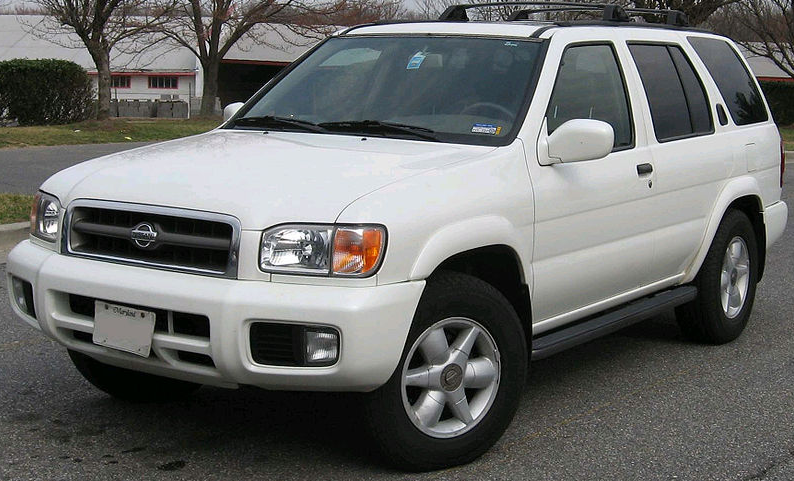 When the second generation Pathfinder appeared in the 1996 model year, it had traded its former truck-based form for a carlike uni-body construction. This move meant that it was bigger, more spacious, and, incredibly, more responsive – thanks in part to a 200-pound weight reduction. In 2000, the second generation Pathfinder was updated with a few cosmetic touches and a powerful VQ-series 3.5-liter V6 engine that generated 240 horsepower and 260 pound-feet of torque. As a result of these upgrades, Edmunds awarded the 2001 and 2002 models with its Most Wanted award.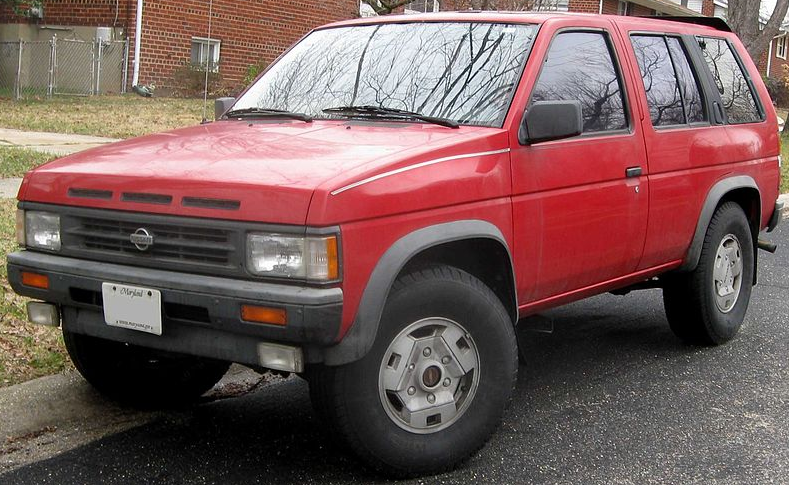 The Nissan Pathfinder can trace its roots further back than most SUVs. This first generation was designed to compete with the Toyota 4Runner and built atop Nissan's compact pickup platform. The result was a sturdy SUV with masculine lines that did its best driving off-road. It came equipped with a 3.0-liter V6. A four-door Pathfinder eventually appeared during these early years, but the original had a two-door body style. Four- and six-cylinder engine options were available. Drivers could choose rear- between four-wheel drive.