The 2016 Subaru Impreza and the Honda Civic are among the most coveted small sedans on the road. They supply fuel-efficient power, excellent interior comfort, and all the latest safety gear. If you're still wondering which model is the best pick for you, check out our side-by-side comparison. Here, we go over some of the two models' most important differences.
2016 Subaru Impreza vs Honda Civic
Power and Performance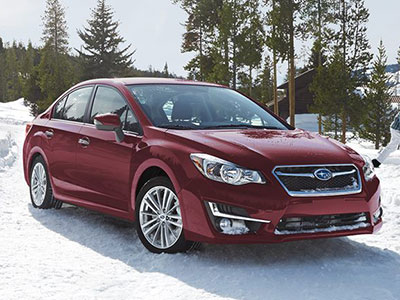 When it comes to performance, the 2016 Subaru Impreza takes the lead. We like its standard all-wheel drive, which enhances performance over slick or snowy roads. It also provides a fuel-efficient ride, earning up to 27 city/36 highway mpg. The Impreza's 2.0-liter horizontally opposed boxer four-cylinder engine is also powerful, generating 148 horsepower and 145 pound-feet of torque.
The Honda Civic is close behind. It may not offer all-wheel drive, but it does earn impressive fuel economy. On the highway, the 2016 Civic achieves up to 42 mpg. Its 2.0-liter four-cylinder engine produces 158 horsepower.
Safety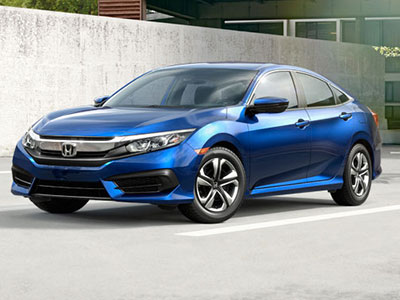 When it comes to safety, the Honda Civic offers a range of high-tech systems designed to monitor your surroundings and alert you to danger, including a forward-collision alert system with automatic emergency braking. The rearview camera makes backing up as safe as possible.
Still, the Subaru Impreza also earns your trust on the highway. In government crash tests, it earned a perfect five-star rating for overall protection. The Impreza's Starlink Connected Services help you solve unexpected problems, thanks to features like automatic collision notification.
Driving Dynamics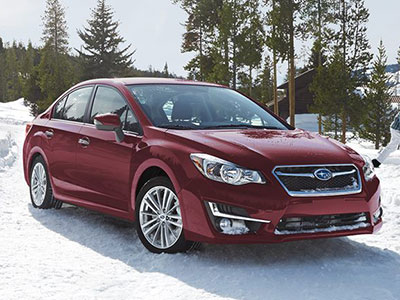 Here, too, the 2016 Subaru Impreza has the edge. Around turns, it feels solid and predictable. On the highway, the cabin remains peaceful, with minimal wind and road noise. Over broken pavement, the Impreza provides a smooth, comfortable ride.
Still, the Honda Civic has a lot to offer in this category. Steering is responsive and handling sharp. The coupe model suspension is tuned to provide a sporty ride. Acceleration is swift, so it's easy to merge into traffic or get up to speed from a stop.
Passenger Comfort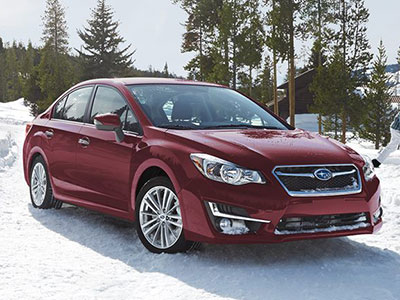 The 2016 Subaru Impreza impresses with its cool, urbane style and straightforward interior design. With its high-quality materials and soft-touch details, you'll feel right at home. Seating strikes the perfect balance between plush and supportive, giving you plenty of long-term comfort.
Inside, the Honda Civic is also big on style and comfort. It's spacious, with plenty of elbow-, head-, and legroom for all. From behind the wheel, you'll enjoy excellent outward visibility and high levels of support.
Learn More about the Subaru Impreza

Both the 2016 Subaru Impreza and the Honda Civic sedans impress with their roomy cabins and high-tech features, but the Impreza has the overall edge. Inside, seating is spacious and comfortable. High-end safety features help you monitor your surroundings. Under the hood, the Impreza churns out plenty of power for a smooth, refined ride. There's no need to take our word for it – test-drive one today to experience true on-road excellence. Take the Impreza out for a test drive today!