The 2017 Ford F-250 Super Duty diesel and the Nissan Titan XD diesel are among the most impressive heavy-duty diesel trucks on the road today. Both provide potent on-road power and surprising interior luxury. If you're wondering which model works best for you, check out our side-by-side comparison guide.
2017 Ford F-250 Super Duty Diesel vs Nissan Titan XD Diesel
Interior Space & Comfort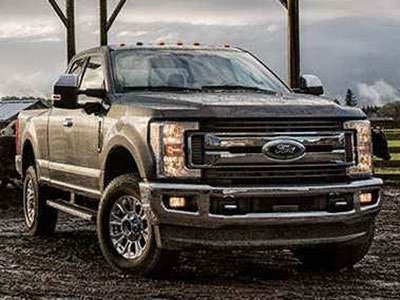 Inside, the 2017 Ford F-250 Super Duty is all about passenger space and modern comfort. Choose between the regular, extended, and crew cabins for the space you require. Although you might not expect it from a heavy-duty truck, the Super Duty can be outright luxurious, complete with leather upholstery and heated seats.
The Nissan Titan XD isn't far behind. Its crew cabin provides two spacious rows of seating, making a great pick for families and work crews alike. The Titan's dual-zone automatic climate control helps everyone find a suitable temperature without any fuss.
Tech Features & Convenience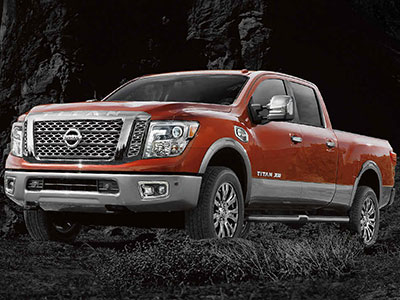 While both vehicles offered a strong showing in this department, we like the Nissan Titan XD overall. The central NissanConnect system has everything you need to stay connected on the go. If you have an iPhone, you can use the Titan's Siri Eyes Free technology to access apps without looking away from traffic.
The F-250 Super Duty also impresses, thanks in part to its new Sync 3 infotainment system. Link it to your smartphone to stream your favorite music apps over the Super Duty's speakers. The navigation system makes it easy to travel through previously unexplored territory.
Passenger Protection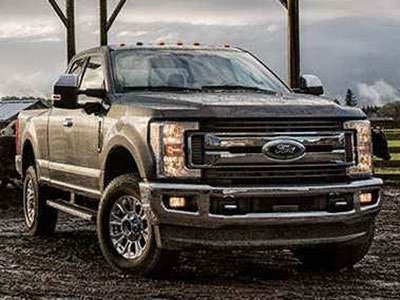 In the safety department, the 2017 Ford F-250 Super Duty truly shines. This pickup truck offers a range of high-tech driver aids, all of which monitor your surroundings and help you avoid dangerous situations. If it senses an impending crash, the forward collision mitigation system can prime the brakes to help you come to a quick stop.
This race was almost too close to call, because the Titan XD puts up a good fight. The NissanConnect emergency telematics system makes solving unexpected problems simple. Its features include on-demand roadside assistance and automatic collision alert.
Power & Performance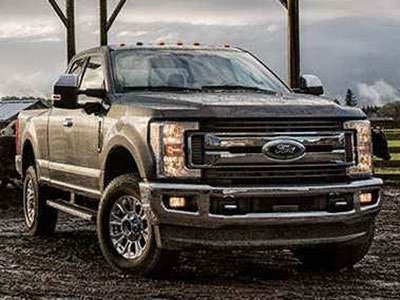 When it comes to heavy-duty power and performance, few competitors come close to matching the 2017 Ford F-250 Super Duty's capabilities. If you need to move heavy loads, put the Super Duty at the top of your wish list. With its 6.7-liter turbodiesel V8 engine, the Super Duty churns out 440 horsepower and 925 pound-feet of torque. Choose from a variety of weight ratings for the performance you crave. The Super Duty F-250 tows max loads of 18,600 pounds. The Super Duty F-350 can tow up to 32,000 pounds.
The Nissan Titan XD offers a powerful ride, but it doesn't quite match the Super Duty in terms of output. Its turbocharged 5.0-liter diesel engine produces 310 horsepower and 555 pound-feet of torque. Depending on configuration, the Titan XD can tow max loads of 12,314 pounds.
Learn More about the Ford F-250 Super Duty

Both of these trucks supply proficient power and rich interior comfort, but the 2017 Ford F-250 Super Duty Diesel has a major edge over the competition. Inside, there's plenty of room to spread out and enjoy the ride. Use the F-250's infotainment features to stay connected without looking away from traffic. On the road, the Super Duty delivers superlative power. Use it to tow the kind of weight that competitors simply can't handle. Take the Super Duty on a test drive today!