The 2017 Ford F-150 and the Toyota Tundra are among the most impressive full-size trucks on the modern roadways. Both deliver heavy-hitting towing and hauling capabilities, so you can get the job done in a snap. They're also big on passenger comfort and modern technology. Before you decide which model is right for you, give our buying guide a quick read.
2017 Ford F-150 vs Toyota Tundra
Power & Performance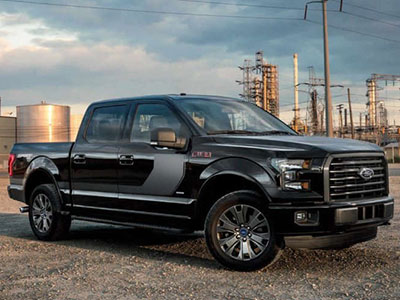 When it comes to power and performance, the 2017 Ford F-150 is at the top of its game. Use the turbocharged, 3.5-liter V6 engine to generate 375 horsepower and 470 pound-feet of torque. In addition to balancing potent power with modern fuel economy, this engine helps you tow up to 12,200 pounds.
The Tundra isn't quite as productive as the F-150, but it does provide two V8 engine options so you can tailor performance to suit your needs. The 5.7-liter V8 delivers impressive performance, with 381 horsepower and 401 pound-feet of torque. Properly equipped, the Tundra tows up to 10,500 pounds.
Off-Road Capabilities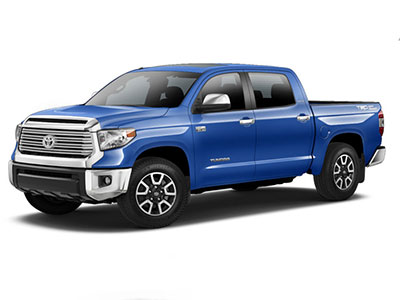 While this race was almost too close to call, the Tundra is undoubtedly one of the most off-road-friendly pickups out there. With features like Bilstein shock absorbers and special off-road tires, your next off-road adventure is just around the corner. The Tundra's off-road suspension helps you tackle just about any environment.
Still, the Ford F-150 proved almost impossible to beat. This year, the off-road-ready F-150 Raptor returns. It's stocked with all the latest performance hardware, including a driver adjustable terrain management system that optimizes performance over mud, sand, and rocky terrain.
Safety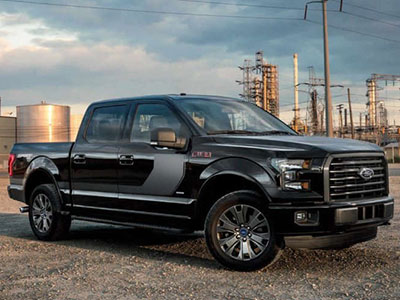 In terms of safety, the Ford F-150 is truly impressive. In government crash tests, it earned a perfect five-star rating for overall protection. The F-150's high-tech driver aids – including adaptive cruise control with collision mitigation – help you navigate highway traffic as safely as possible.
The Tundra isn't far behind. The Insurance Institute for Highway Safety gave the Tundra its top score of "Good." The Tundra's rearview camera makes backing up a snap. The blind-spot monitoring system helps you switch lanes without issue.
Interior Comfort & Technology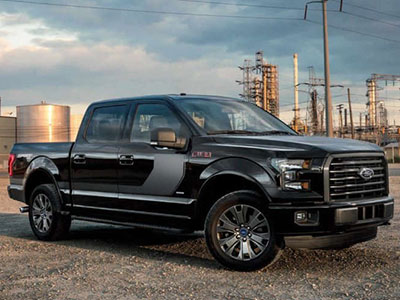 In terms of passenger space and overall ride comfort, the Ford F-150 comes out on ahead. Choose between the regular, extended, and crew cabins for the passenger space you crave. With upscale features like leather upholstery and heated seats, the F-150 has never felt so luxurious. The Sync 3 infotainment system keeps you connected with smartphone integration and apps like navigation.
The Toyota Tundra isn't far behind, with similar cabin options to meet your need for passenger space. Up front, you'll enjoy generous head- and legroom and long-term comfort. Use the central infotainment system to stream music from devices.
Learn More about the Ford F-150

These pickup trucks have a lot to offer, but the 2017 Ford F-150 is the clear overall winner. Its world-class engine lineup supplies the power you need to tackle major towing and hauling jobs. You'll also love its stylish cabin options, all of which supply handsome design and rich passenger comfort. High-tech driver aids, like forward collision warning, help you stay safe on the go. The F-150's infotainment features, including complete smartphone integration, provide a strong link to the outside world. Take the F-150 on a test drive today!