The 2017 Ford F-150 and the Chevrolet Silverado 1500 are two of the most prestigious full-size pickup trucks on the road. Both supply potent engine options and proficient towing and hauling capabilities. Inside, they're big on comfort and tech features. If you're trying to decide which model is right for you, check out our side-by-side comparison.
2017 Ford F-150 vs Chevrolet Silverado 1500
Power and Performance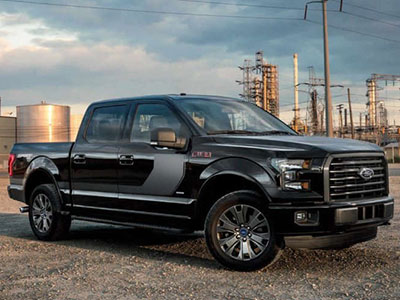 The 2017 Ford F-150 is uniquely suited for major towing and hauling jobs. That's because the most powerful engine it can have is a turbocharged V6, which gives you the ability to blend potent power with modern fuel economy. The F-150's innovative aluminum-alloy design takes those capabilities even further. Properly equipped, the F-150 can tow max loads of 12,200 pounds.
The Chevrolet Silverado 1500 is a close second. It achieves maximum towing performance with its 6.2-liter V8 engine. Depending on configuration, the 2017 Silverado 1500 can tow up to 12,500 pounds.
Passenger Comfort and Space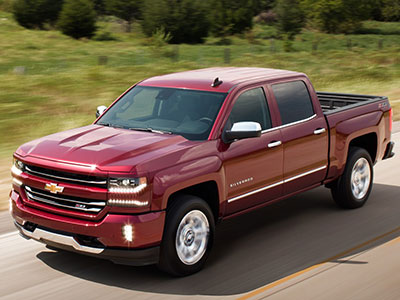 With so many options to choose from, the Chevrolet Silverado 1500 offers a certain spark. With heated and ventilated front seats, you can ward off extreme temperatures without a second thought. The Silverado 1500 also provides long-term support for your daily commute.
As with the Silverado 1500, you can choose a regular, extended, or crew cabin for your Ford F-150. The latter two options supply roomy backseat space. With upscale features – including leather upholstery and a panoramic sunroof – you'll feel like you've spent big bucks on a European luxury car.
Safety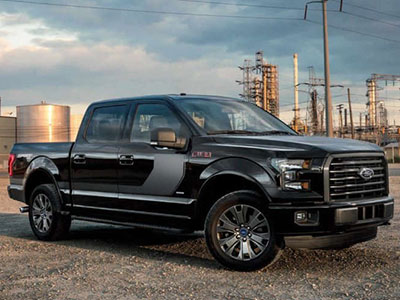 Here, the Ford F-150 is our top pick. In government crash tests, it earned a perfect five-star rating for overall protection. Use Ford's MyKey technology to set speed and stereo volume limitations for teenage drivers. The surround-view camera helps you ease the F-150 into parallel parking spaces without a hitch.
Still, the Chevrolet Silverado 1500 is also handy in a pinch. The OnStar telematics system safeguards against unforeseen problems, with features that include on-demand roadside assistance and automatic collision alert. As in the F-150, the Silverado's forward collision warning can detect an impending crash and lets you know when you need to slow down.
Tech and Convenience Features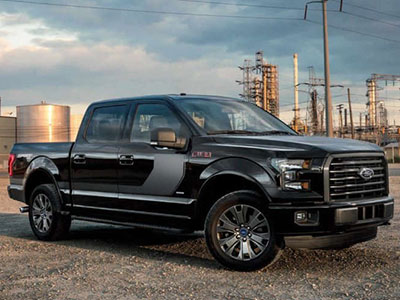 In terms of tech features, the 2017 Ford F-150 comes out on top. The new Sync 3 infotainment system is easy to use – even if it's your first time dealing with this kind of in-car technology. Apple CarPlay and Android Auto connectivity supply a seamless link between your smartphone and the F-150's central system, so it's always easy to make calls or stream music from devices.
The Chevrolet Silverado 1500 is also dedicated to keeping you connected on the go. The OnStar system comes with a mobile Wi-Fi hotspot, so you can surf the Web from anywhere. The central MyLink system may not have won this match, but it does the trick when you want to make hands-free calls or listen to podcasts.
Learn More about the Ford F-150

As you can see, both of these full-size pickup trucks have plenty to offer. However, the 2017 Ford F-150 is our overall favorite. This truck balances potent power, proficient fuel economy, and world-class towing and hauling capabilities. On the road, high-tech safety features give you the peace of mind you crave. Inside, the F-150 is all about passenger comfort. No matter which cabin option you prefer, you can expect supportive seating and excellent head- and legroom. Tech features, like the central Sync 3 infotainment system, supply an important link to the outside world. Take the F-150 out on a test drive today!