Both the 2017 Ford Escape and the Honda CR-V are efficient, versatile vehicles in today's crossover/SUV lineup. They both offer high-tech comfort and safety options and fuel economy that will get you almost anywhere without breaking the bank. If you're stuck trying to decide between the two, hopefully these key features and options will help you make a decision.
2017 Ford Escape vs Honda CR-V
Interior Comfort and Support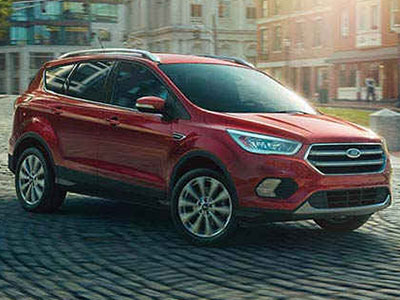 You'll find comfort and class in both of these vehicles, especially at the more top-of-the-line options which both offer leather and heated seats. But for our base models, the Escape offers cloth-like upholstered seats (two-tone) as well as ample foot and head room for passengers.
The CR-V gives us space as well, though not quite as much up front as the Escape. It's interior, however, is very spacious offering great cargo in the back which rivals Ford's competitor.
Modern Fuel Economy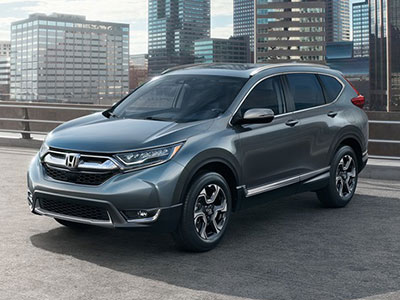 Both SUVs are big competitors when it comes to fuel-economy. For their size and power, their fuel usage is phenomenal. However, the CR-V comes out on top when it comes to overall fuel efficiency. With 26 city/33 highway mpg, Honda's SUV proved difficult to beat.
Ford's Escape doesn't follow far behind though, with 21 city/29 highway mpg. Both of these vehicles will save you on gas money and still provide the kick on the road you're looking for.
Tech and Convenience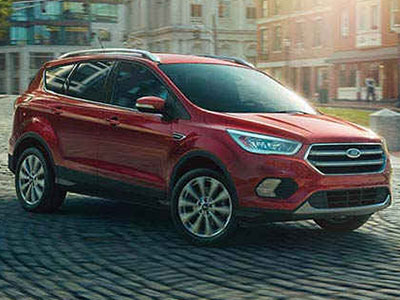 This was a close call, but with Ford's unique SYNC 3 system, it had to win this category. Everything from weather, to sports, to GPS navigation is at your finger-tips with this helpful built-in computer. It also provides the lead in entertainment with smart-phone connectivity and the ability to use certain apps like Spotify right from your vehicle's interface.
Honda offers similar features with its HondaLink system. This makes available many features that the Escape has ranging from entertainment to street-navigation (at an added price).
Safety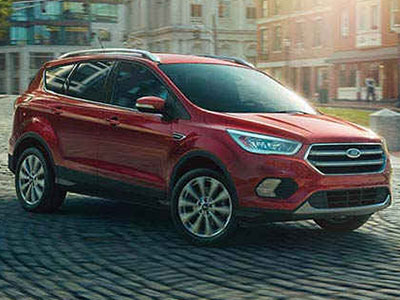 Ford's thought and insight gives the Escape an edge on safety as well. With Roll Stability Control (RSC), the vehicle will be more responsive to tight turns and will even slow you down when it senses you're going a little too fast for that sharp curve in the road. It also comes equipped with the special Safety Canopy System providing two-row side-curtain airbags.
The CR-V doesn't lag, however, in its safety features as well. This vehicles comes equipped with a tire-pressure monitoring system so you know when one of your tires may be fatally low and a multi-angle rearview camera to assist in backing.
Learn More about the Ford Escape

Both the Ford Escape and the Honda CR-V are great options for anyone looking to purchase a safe, fun and effective family vehicle. However, we find that Ford puts in a few extra features that make it worth the while. The Escape has all-around comfort from spacious interior to stylish exterior and offers so many technological perks we can't even list them all! Come in today and take one of these puppies for a spin!