The 2016 Chevrolet Cruze is a compact car that offers a comfortable interior, high-tech modern conveniences, and a refined performance. This latest model's large cabin delivers impressive passenger space and comfort. Modern safety features provide the last word in on-road protection. Finally, the Cruze's brand new turbocharged engine impresses with its balance of potent power and fuel economy. Come in and test drive a Chevrolet today!
2016 Chevrolet Cruze
Inside, the 2016 Chevrolet Cruze provides high levels of style, comfort and convenience. Its sleek, modern cabin design, high-quality materials, and matte-finish trim create an upscale atmosphere. All seats are roomy and supportive, establishing impressive levels of long-term comfort. Passengers will enjoy a long list of high-tech features. Browse a variety of helpful apps on the MyLink infotainment system. The standard OnStar telematics system comes with a 4G LTE Wi-Fi connection that lets you surf the Web on up to seven devices. Apple CarPlay and Android Auto make smartphone integration a snap. Use these features to interact with smartphone features via the Cruze's infotainment touchscreen.
The Chevrolet Cruze exterior is equally easy on the eye. Its new design is sharply modern, setting it apart from other compact cars. The restyled front end is easy to spot in a crowd.
The 2016 Chevrolet Cruze has an impressive safety lineup. The OnStar telematics system introduces features like on-demand roadside assistance and automatic crash notification, giving you a helping hand when you need it most. High-tech systems scan surrounding areas and warn you of potential hazards. These include lane-keeping assist and forward collision alert. Use the standard rearview camera for smooth parallel parking endeavors. This sporty compact car also offers 10 standard airbags for maximum passenger protection.
Under the hood, an all-new turbocharged 1.4-liter four-cylinder engine balances compelling power with fuel-efficiency. It's rated for 153 horsepower and 177 pound-feet of torque, providing the necessary clout for swift acceleration and highway merging. This engine helps the Cruze go from zero to 60 in just 8 seconds – a best-in-class figure. The 2016 Cruze also outdoes the competition in terms of fuel economy, earning up to 40 mpg on the highway.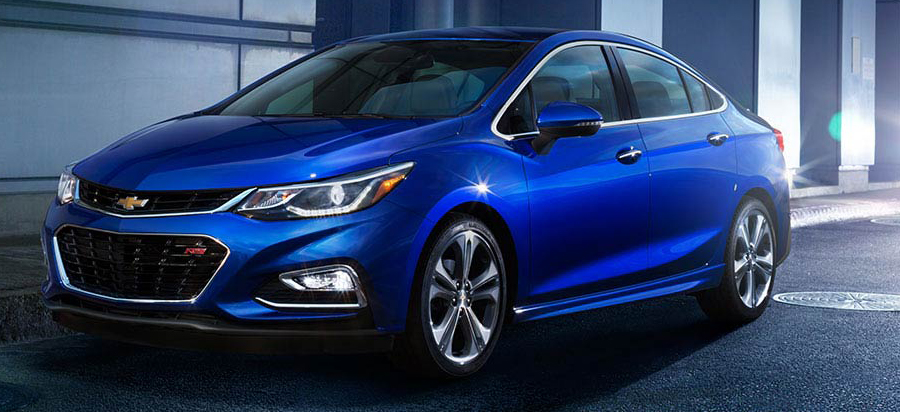 Cruze Performance
Hit the road in style with a comfortable ride and sharp, responsive steering. The standard six-speed manual transmission gives you impressive control over the Cruze's performance. Choose the six-speed automatic transmission for an easy, smooth ride. Thanks to an all-new aluminum and high-strength steel framework, this model is 250 pounds lighter and therefore more aerodynamic than ever. The Cruze's new weight greatly contributes to its improved performance and fuel-efficiency.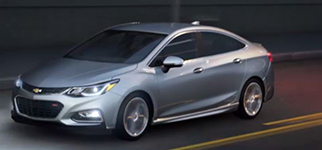 Swift, Economic Power
Enjoy best-in-class acceleration and fuel economy.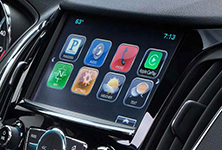 MyLink Infotainment
These apps keep you endlessly entertained, informed, and connected.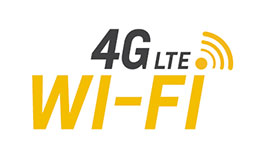 4G LTE Wi-Fi
Use the in-car hotspot to Google on the go.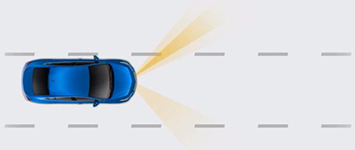 Lane-Keeping Assist
This system warns you if you're drifting from the correct lane.
Conclusion
The new 2016 Chevrolet Cruze is an excellent model, offering both best-in-class highway fuel economy and speed. The updated cabin is comfortable and refined. High-tech convenience features, like MyLink infotainment and an in-car Wi-Fi hotspot, keep you connected on the go. The Cruze's world-class safety standards give you peace of mind. An all-new turbocharged engine provides a smooth, comfortable trip. Come in and test drive a Cruze today!